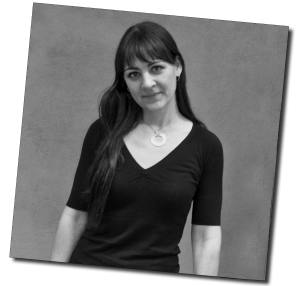 I am a writer, video editor, student, traveler, creator, reader, rucker, blogger, organizer, photographer, racer, tweeter, friend, reviewer, cyclist and lifter of heavy things.
My wanderlust pushes me to go past my perceived boundaries — to go collect, connect and create.
I am a storyteller.
The plot points can be found in my resume.
The story takes more to tell for I am a modern-day Renaissance woman who, fittingly, once upon a time was an academic librarian and MSIT student in Florence, Italy. I have been a video editor in New York City; a nanny in Athens, GA; and a production manager in Orlando, FL. My sojourns to 20+ countries and hundreds of cities inbetween have taken me gratefully off the beaten track.
For almost 15 years I have worked in video production. For television and corporate media clients, I am an editor confidently working in a post house suite, on-site ballroom, or field production office on a laptop. I can work closely with a producer or independently (and even remotely) to take concept to finished product. My strength is in Final Cut Pro, but I dabble in Premiere, Photoshop, DVD Studio, Motion, Aperture and Dreamweaver – I will learn enough for the project at hand.
My Post Supervisor experience and Project Coordination skills mean that I instead of just a mouse-jockey-for-hire, I'm called upon to organize projects, media, and resources as well as troubleshoot problems. As I say on videojojune: My style is quirky, my work ethic is dogged, my projects and timelines are exceptionally well organized. My geeky creds mean that I speak transcoding, compression, CSS, bitrates, FTP, html, transfer, and — often — twitter
About three years ago I took a slight break from tv to play nanny to my niece. During that time I became a blogger, Master of Library and Information Science student and — most surprisingly — athlete. The discovery that I couldn't run a flat mile was a spur to change. From my first "jog" race through 10ks, triathlons, 13.1milers, double-century bike rides, and GORUCK Challenges I have traveled across the globe to tackle athletic obstacles.
I love the community of athleticism and will wax nostalgic about "embracing the suck" as a team. I pushed my boundaries and collected stories, eventually cofounding BeingUnbound where I and others could write about our adventures of discovery and passion — and encourage others to take their own leaps.
My longtime love of literature and libraries drew me to the MLIS, but my geek heart was unsatisfied with only earning a technical certificate. I transferred in to the Masters of Science in Information Technology program where I could dive more deeply into digital realms and have thoughtful conversations about web-based media, audio/visual archives, usability, information workflow and knowledge management. These conversations sometimes became published pieces as I became a writer/hacker for Hack Library School and then the community manager responsible for the blog's social media presence.
I applied myself and leapt at the opportunity to work and study abroad as the Student Supervising Librarian for FSU's International Program Study Center in Florence, Italy. Living and working for a year in Europe opened new paths to explore with the accompanying stories to tell through words and images.
Recently, freelancing for Nickelodeon as a Quality Assurance Coordinator enabled me to work-travel across Europe and domestically while utilizing my organizational, writing and even photography skills. I've also stretched my webmonkeying in volunteer capacities — coordinating media and creating the website for the GORUCK $1Million for the Green Beret Foundation Challenge.
I look to bring my talents to bear in new directions with the same focus on quality work which meets and exceeds expectations.

In my spare time I spend entirely too much time gathering and sharing interwebbed information across a variety of platforms. I also read fiction, strike yoga poses, create in the kitchen, code sites, swing a mean kettlebell and search for excellent coffee, local brews and vegan treats. I can be found on twitter and instagram, and also contribute my records and ratings to Untappd and Food Spotting — when I remember to click before consuming.